In Loving Memory of
John Alcock
1942 – 2023
Memorial Service
Date & Time: 2/20/23 at 5pm
Location: Desert Botanical Garden, Phoenix AZ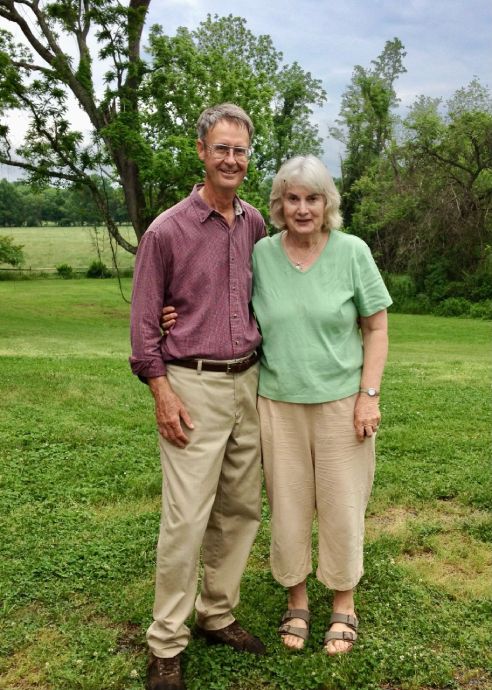 Dr. John Alcock was born in Charlottesville, VA in 1942 and died in Mesa, Arizona on January 15, 2023. He grew up in rural Landenburg, PA surrounded by farms, woods and marshes. He was given a pair of binoculars at age seven and this gift sparked his life-long passion for birdwatching and nature. 
He dedicated his academic career to the study of living things. He graduated from Amherst University in 1965 and received his PhD from Harvard University in Evolutionary Biology in 1969, studying under Ernst Mayr and E.O. Wilson.  
After graduation, he was quicky hired by the University of Washington. A field trip to the Chiricahua mountains in southern Arizona changed his life. He fell in love with the Sonoran Desert and decided to move to Arizona. He said on many occasions that the Sonoran Desert is the only place he would ever consider living.
He joined the Zoology faculty, now named the School of Life Sciences, at Arizona State University in 1972. At ASU, Dr. Alcock was among the first to be named Regent's professor. He was a prolific author of hundreds of articles in the scientific and popular press.  In 1975 his Animal Behavior textbook was published.  With 11 editions, the textbook was highly regarded and was printed internationally in many different languages. He also received many awards and professional recognitions.
He had an insatiable curiosity for the natural world. He loved the birds and insects in the Sonoran Desert and bees and orchids in Western Australia. He was a quintessential field biologist, armed with his binoculars, specimen jars, and insect net.  His favorite study site was in the Usury Mountains near Phoenix, where he carried out decades of research on the mating systems of insects. Dr. Alcock was especially interested in how tarantula hawk wasps find mates. Year after year he would trek to learn how these formidable wasps interacted with males and females of their species. In later years he repeatedly visited Western Australia where he discovered a new species of orchid, studied the mating behavior of Dawson Burrowing bees, and made lasting friendships with human beings.
He authored eight books on natural history, including In A Desert Garden. He was a very early adopter of desert landscaping. That book described both that process and the insect life that flourished in his yard after the transformation. His yard won an award from the City of Tempe and the book won the John Burroughs Medal for distinguished natural history writing. 
He was known for his impressive garden in his front yard in Tempe. He would ride his bicycle to the University rain or shine. Neighbors would invariably bring bizarre insects in jars to his front door, knowing that he would be able to unfailingly identify them. He loved reading to his grandchildren. From time to time, had to take a break from a chapter if the book became too sentimental.
Dr. Alcock continued to publish and do research until his last years. During the summers you could find him on the family farm in Virginia studying fireflies and a variety of other creatures that lived in the lawn. Despite his infirmity, he found the strength to hike down the hill and across the creek to the Bald Eagle's nest on his property.
His passing has been felt by his colleagues, friends, and thousands of his students and readers. Warm wishes have come from all corners of the world by people who were affected by his keen academic mind. One student from Poland wrote that he spent the equivalent of a month's salary for a copy of his Animal Behavior textbook in the 1980s. He still had the copy and regarded the purchase as one of the best he had ever made.
Dr. Alcock fought a courageous and admirable battle against Parkinson's disease. He is survived by his sons, Joe and Nick, grandchildren Abby and Jacob, his sister Nan, and his wife of 53 years, Sue. Memorial services to be announced at www.JohnAlcock.com.
Share your favorite memory of John
Share a photo of your memories with John
Upload your photo below to display in the gallery.